They are two worlds that, a priori, should never meet. On the one hand, watch manufacturers with an imposing traditional heritage, on the other, cutting-edge technologies, developed in Silicon Valley, California. And yet, since the launch of the first Apple Watch in September 2014, a watch with smart and innovative functions, the uses of watchmaking have changed significantly, forcing luxury houses to follow suit. A movement that is not about to run out: indeed, according to the firm Counterpoint Research, the connected watch market in the world will increase by 30% in 2022 compared to the previous year.
« When Apple's smartwatch hit the market, there were two reactions among watch professionals: those who predicted a tidal wave and those who thought it would never happen in traditional Swiss watchmaking. And in the end they were both wrong… or right, because it still motivated some manufacturers to take the problem seriously and offer a new product category."believes Thomas Mesmin, partner of luxury strategy consultancy, Mad.
Read also:
Watchmaking pushes (a little) its limits
If the market is still dominated by the technological giants, be it Apple, Garmin, Amazon, Samsung or Huawei, the small world of luxury watchmaking has managed to impose its rhythm since then. Tag Heuer was one of the first to launch in 2015 with the Tag Heuer Connected, a sporty-looking model with a Carrera case: check your emails, do a voice search on Google… the future is already running. Since then, the Swiss manufacturer has continued to develop its smart models. In January, the brand introduced three new Tag Heuer Connected Caliber E4, available in an elegant style and equipped with a black titanium case. And since you have to live with time, these new features allow you to transfer your NFTs, these digital certificates of authenticity of a work of art, for example, to display on the watch face.
Popular health and sports facts
In addition to this extravagance reserved for an informed public, the most popular features are now related to the field of health and sport. " This is a real request from our customers today.i, comments Yohan Bizy, European director of the Frédérique Constant brand. Calculating the number of steps, analyzing the sleep cycle, having a built-in heart rate sensor, this is what customers expect from a connected watch, almost more than the functionality related to the work world. » All this is offered by the brand through its Vitality model, a watch with classic contours, with a rose gold-plated steel case in its female version and which houses a small piece of technology under its dial.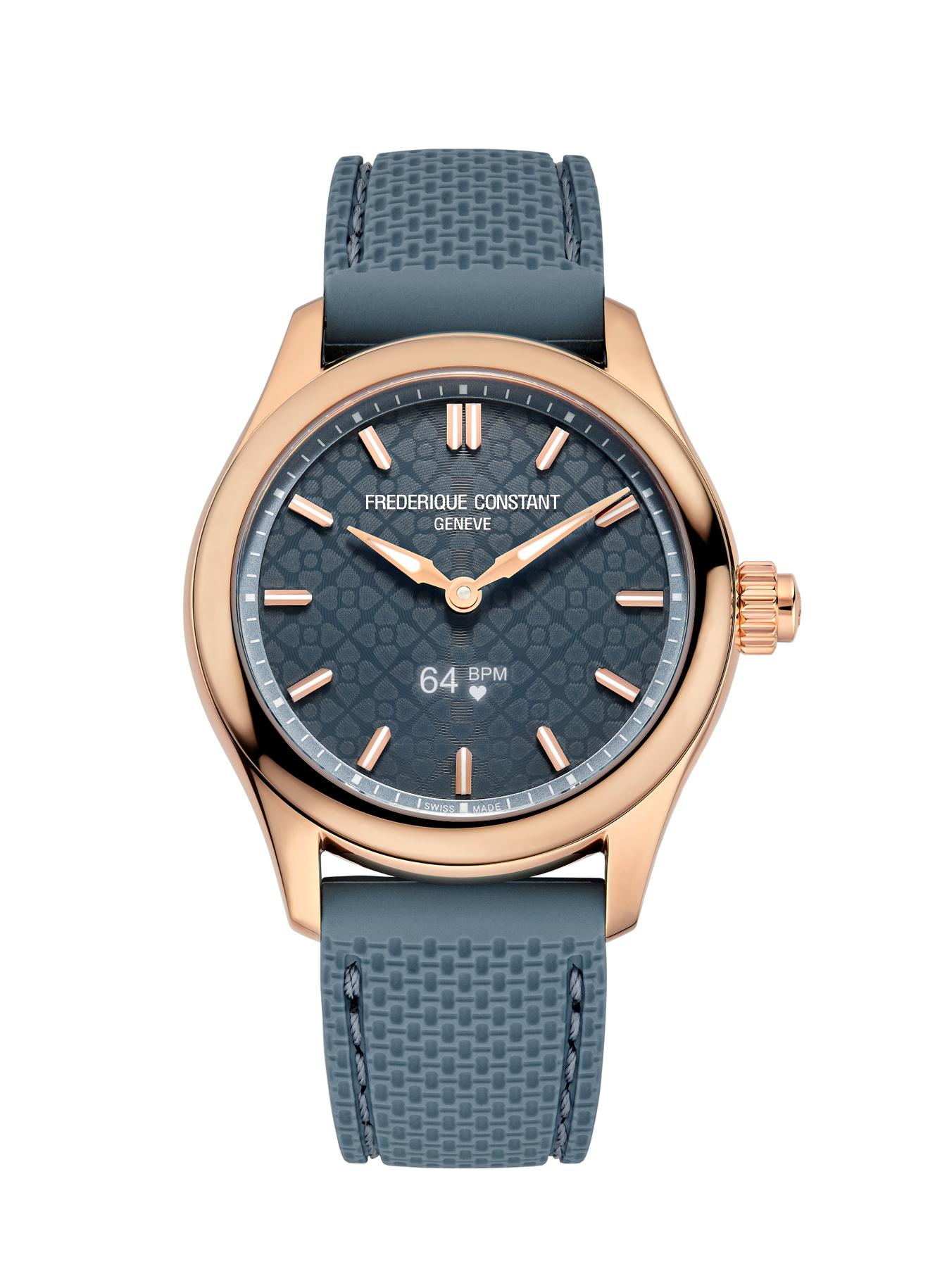 Hublot has also turned to sport as its gateway to the connected world, through the Big Bang E, unveiled on the occasion of the 2018 FIFA World Cup in Russia. The official watch of the referees of the competition, the latter, with its black ceramic or titanium case, its anti-scratch sapphire screen and its rubber strap, allowed the fans to follow the results of the competition in real time.
Read also
Article reserved for our subscribers

These luxury watches whose valuation is skyrocketing
« For soccer fans, the World Cup is the holy grail! It was a way for us to highlight our collaboration in the world of football, while combining high technology and know-how. In addition, our connected watches are a real work tool for referees commented Ricardo Guadalupe, CEO of Hublot. Attract sports fans? This is also the approach chosen by watchmaker Tissot with its Tissot T-Touch Connect Solar model, available in a range of colors from blue to green, with a textile strap or in a rose gold version with a leather strap. Launched in 2022, the latter allows you to follow the results of the NBA or cycling events around the world in real time. Its particularity: it is powered by solar energy.
Two different jobs
How was this technological revolution experienced in traditional manufactures, known for being unyielding to the evolution of the time? « This required a great flexibility of adaptation. Not only in technological development and manufacturing, but also in very practical terms: for example, we had to train our sales staff and our after-sales service. Understanding the specifics of a connected watch is a different job than a watchR », says Yohan Bizy, at Frédérique Constant. The combination of two different trades in the same object, traditional watchmaking and technological engineering, sometimes forces companies to partner with professionals: Frédérique Constant's Vitality model, for example, was developed with Philips.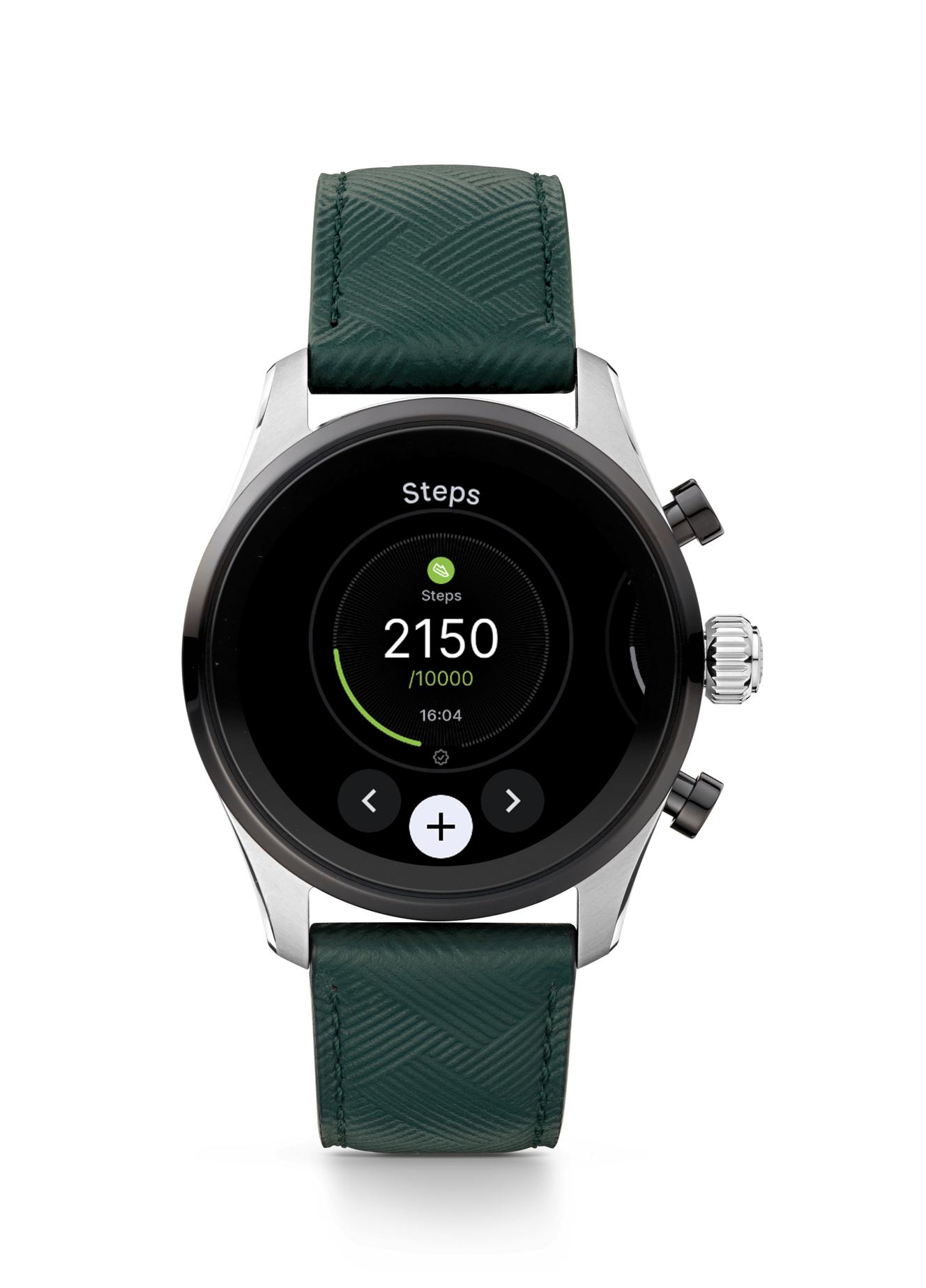 "At Montblanc, we have a very specific idea of ​​what a smartwatch should look like. So it's not the engineers who start the creative process, but our creative team. Our desires for design, craftsmanship and materials make the engineering process is very challenging.But so far we have succeeded in making our vision a reality », deciphers Félix Frank Obschonka, director of new technologies at Montblanc. The Montblanc Summit 3, with its 42 mm case in light titanium hand-worked and its configurable dial thanks to the latest version of Google's Wear OS, thus allows access to different applications, taking into account, of course, those oriented to health . and fitness.
Read also:
A Far North-proof adventure watch
At Hermès, which has been offering an ultra-luxurious version of the Apple Watch since 2015, the adaptation has sometimes been a real challenge: « We can cite the example of the double-wrapped leather strap which posed a real challenge because it didn't have to go under the watch case so as not to obstruct the sensors. Our craftsmen had to innovate to shape a bracelet as fixed as possible while remaining true to the elegance of the style. »explains Wilfried Guerrand, General Manager of Business and Information Systems at Hermès.
Young consumers in the firing line
In addition to businessmen and sports addicts, who are these watches connected to a smartphone aimed at? " Some watchmakers say connected watches have put the wrist back in the spotlight among young consumers, who with smartphones needed a watch to tell the time. The prices in this segment, which range from 1,000 to 3,000 euros, are also attractive to the younger generation. », analyzes Thomas Mesmin. A sentiment shared by Yohan Bizy, of Frédérique Constant: " We educate the younger generations with the connected watch! It is a gateway to luxury watches. They are our customers of tomorrow. »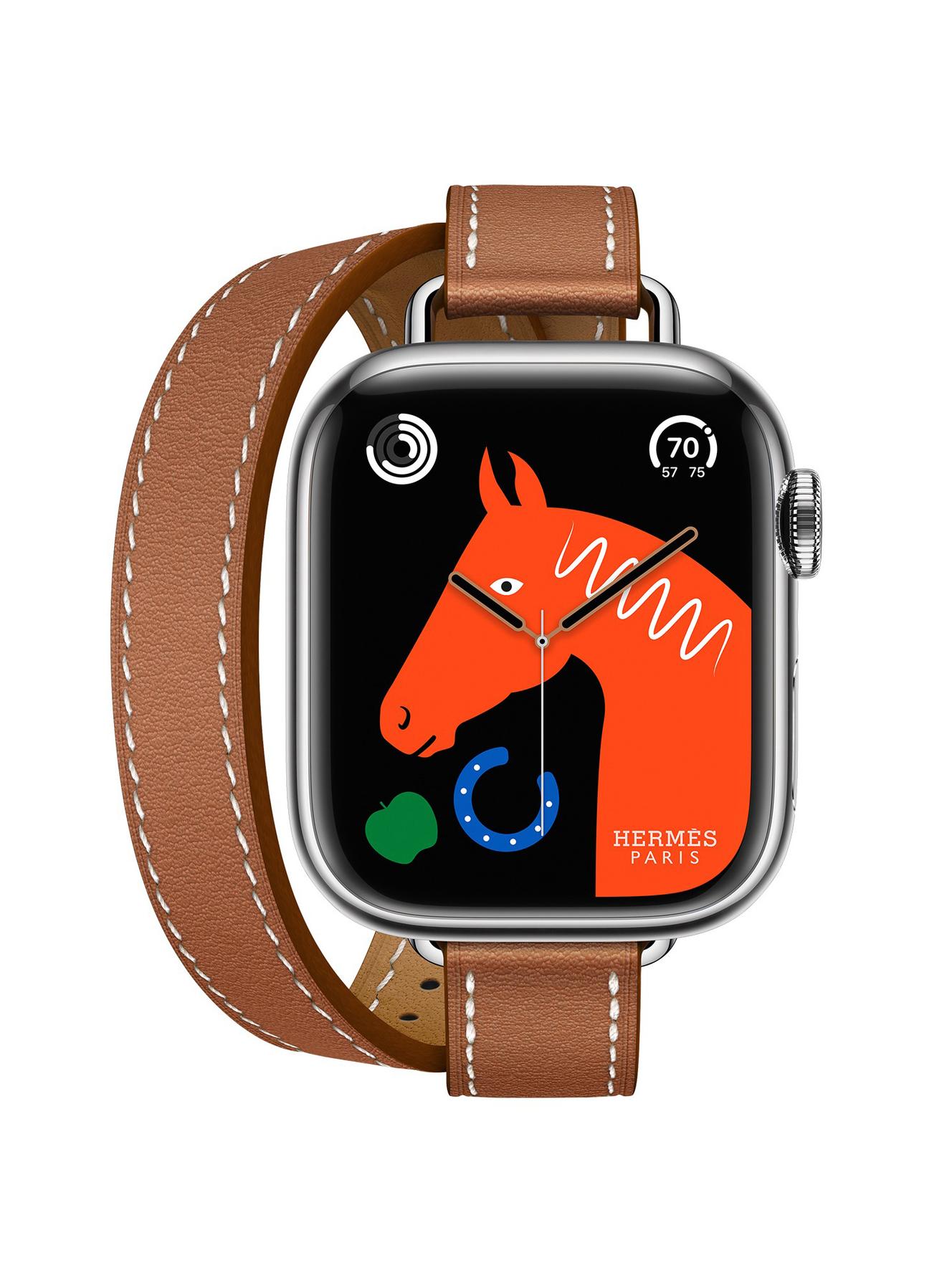 For today, the design of the object is as important as its functionality. If nothing else. " The creative side, the design of the object always comes first when buying a luxury watch ", insists Thomas Mesmin. What Wilfried Guerrand confirms at Hermès: " In addition to the functionality of the watch, it is the style that is sought as well as the use that responds to a function: a leather or textile strap, a wide variety of colors, a know-how made entirely in France, associated with a rubber strap for sports All these elements make the Apple Watch Hermès a true fashion accessory beyond a functional, horological and technical object.. The new version, Series 8, presented at the end of 2022, is inspired by the equestrian universe loved by the brand: illustrations of horse heads on the dial or a leather strap with a metal chain, reminiscent of pieces of equestrian bracelets.
Read also:
Watchmaking: Adventure is adventure
The connected watch as a fashion accessory itself? This is the bias of the Louis Vuitton Tambour Horizon Light Up model, whose third generation was launched in January 2022. An object of design and high technology, which offers access to your diary with a simple movement of the fingers. , time, step counter or heart rate monitor. You can also quickly access your travel documents or "city guides" produced by the label. The fashion effect? Instead of the traditional bezel surrounding the case, the watch features a circle of 24 Monogram flowers, the house's emblem, backlit by LEDs that light up according to notifications. Or how to stay connected in style.